Siam Square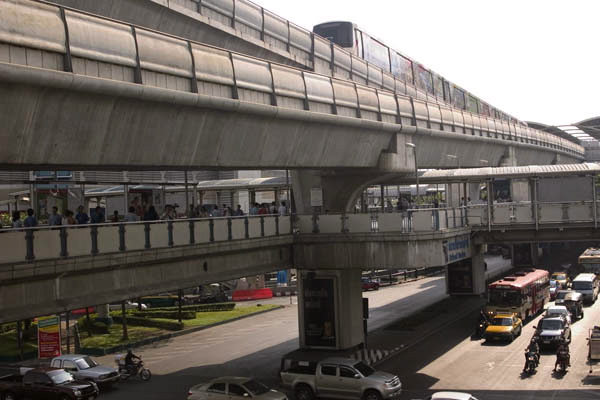 Siam Square is one of the busiest intersections in Bangkok. It's so intense that they've actually made it into a 5th Dimension-like traffic zone.
On the bottom are the cars, buses, trucks, and zillions of motorbikes. On the middle level, which extends for about a kilometer in four different directions, is the pedestrian walkway. This walkway makes it unneccessary to cross a single street in the Siam Square/World Trade Center area. You just walk right over them.
The top level is the Sky Train which was opened in 1998.